Fast and versatile, custom and precision die-cutting capabilities are a cornerstone of our conversion and fabrication processes. Using multiple technologies, our capacities include rotary and flat-bed stamping with the capacity to design and custom cut shapes to meet any specifications - even those requiring tight tolerances. We use only the highest quality materials available including tape, pressure-sensitive materials, silicone rubber, gasket materials, plastics, foam, foil and specialty materials.
Examples of what we offer:
Rotary & Flatbed Die-Cutting: Precision Sheet, Butt-cut, Laminate, Kiss-cut, Die-cut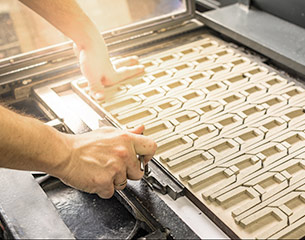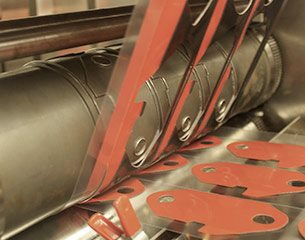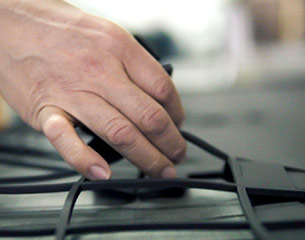 Why Precision Converting for Die Cutting?

Specialize in very close tolerance pieces

State-of-the-art flatbed and rotary die-cutters

Cost-effective, custom conversion

Preferred converter for multiple vendors

Capacity to manufacture a wide range of products

Class 10,000 cleanroom capabilities
Request A Quote