Achieve maximum reliability and improve patient experiences with skin adhesives from Precision Converting.
Medical wearables enable positive care outcomes and help simplify care management — changing patient quality of life. But when designing an effective wearable device, manufacturers must consider numerous factors to ensure maximum reliability and skin comfort.
But for a scientist or design engineer, it can be complex to design adhesives, dressings, and devices for healthy and compromised skin. As a living, breathing organ, skin sweats, stretches, and grows hair. It can behave differently based on conditions, including age.
3M Skin Adhesives
3M enables healthcare manufacturers to design and build more reliable, innovative, and feature-rich medical devices. In addition, 3M's expertise in selecting materials and technologies helps you break through the medical industry with device innovations that improve or enhance lives.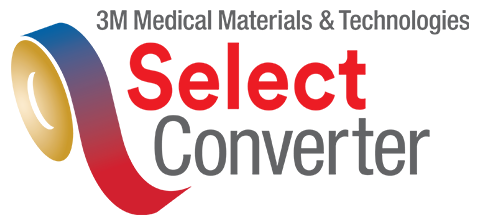 Why Choose Precision Converting?
Because a great medical device design is just the beginning; now, you must attach it to human skin. And unfortunately, while that may seem straightforward, it's often not.
When selecting a silicone skin adhesive, medical skin adhesive tape, skin adhesive strips, or long-term skin adhesive for your wearable medical devices, designers must consider ergonomic requirements, target patient population, and skin allergens. It's an important decision, as a wrong choice could result in re-engineering delays.
At Precision Converting, we help you bring your products to market faster, ensuring reliability and patient comfort by sourcing suitable 3M adhesive materials.
Meet the challenges of skin and device performance with Precision Converting.
Materials We Convert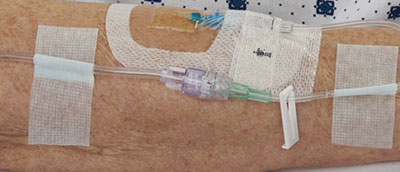 3M™ Micropore™ S
Surgical Tape
Offers reliable adhesion and removes cleanly with minimal skin layers disruption without causing undue discomfort.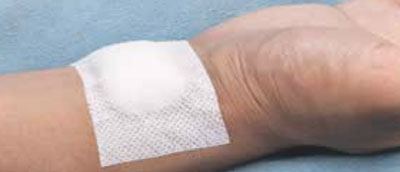 3M™ Medipore™ H Soft Cloth
Surgical Tape
Features a soft, conformable backing with bi-directional stretch to accommodate swelling and movement while minimizing the risk for skin injury.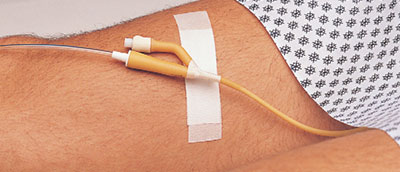 3M™ Durapore™
Surgical Tape
A high-strength, no-stretch tape that gives you confidence in your securement applications.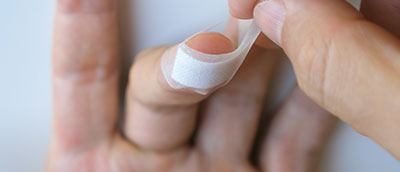 Silicone Pressure Sensitive
Adhesive Tapes
Skin-friendly, conformable and comfortable, offering consistent adhesion to the skin during wear.