Rogers PORON® foam delivers versatility and long-term performance for your application
PORON urethanes offer patented open cell technology. Unlike traditional foams, PORON helps the foam maintain its original shape and function to meet versatile design requirements.
Rogers' line of PORON industrial polyurethanes is low-outgassing, non-fogging, non-corrosive, and will not become brittle and crumble.
PORON foam provides durable, long-term performance in industrial applications such as:
• Gasket design
• Sealing
• Energy management
• Cushioning and shock absorption
• Vibration management
• Impact protection
• Hybrid and electric vehicles
In addition, PORON foam can withstand moisture and other environmental conditions, as well as a host of additional benefits.
• Excellent compression set resistance
• Good chemical resistance
• Easy to fabricate, die-cuts cleanly, and works with a Ebroad range of adhesives
• Multiple densities available
Why Precision Converting for PORON urethanes?
Precision Converting is a Rogers Preferred Converter. We convert PORON polyurethane and BISCO silicone materials based on your requirements with high quality and technical capability standards. Plus, we offer great pricing and an exceptional level of service and support for Rogers products.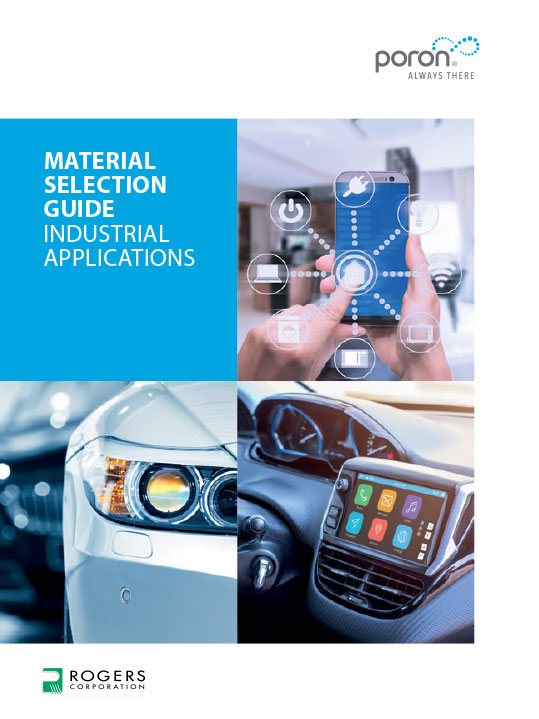 Material Selection Guide: Industrial Applications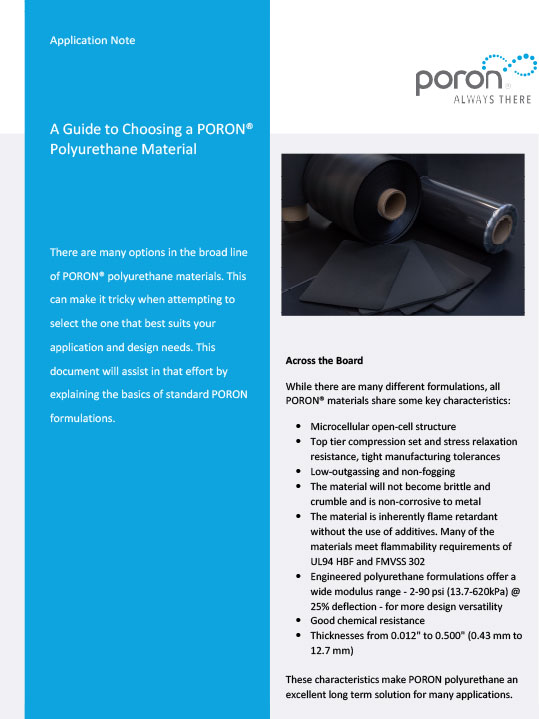 Guide to Choosing a PORON Polyurethane Material
Contact Precision Converting to get the PORON foam that will meet your design and performance needs.