eMobility
Precision Converting is a material solution provider for manufacturers of eMobility products.
From thermal interface and electrical insulation materials to automotive noise and vibration control, Precision Converting solves your eMobility manufacturing challenges.
Companies like yours are engineering today's vehicles and innovating tomorrow's eMobility technologies. And so should your electric vehicle material supplier. For this reason, at Precision Converting, we're relentlessly evolving to solve eMobility manufacturing challenges through innovative design and material expertise solutions.
As a full-service converter, we set out not only to satisfy market demands but shape the eMobility manufacturing landscape by joining the conversation. We achieve this by collaborating with client engineers from project inception. Our goal is to deliver process improvements within budget for eMobility applications. That means utilizing the entire breadth of thermal interface materials, electrical insulation materials, and foams for noise and vibration control to improve the electric vehicle's energy ecosystem and ride. Our engineers work with you to bring all this together to create custom converted solutions to help you envision and build the most advanced products for eMobility manufacturing.
Solve complex eMobility challenges with the help of our material experts and industry pioneers at Precision Converting. Download the white paper to learn more about custom-converted solutions designed for the evolving eMobility market landscape.
---
eMobility and Transportation Electrification
Hisco can help you stay competitive in today's developing electrification industry. This brochure delves into electrical insulation, NVH and thermal management challenges and offers an introduction to our innovative products and solutions portfolio.
eViation and Transportation Electrification
We specialize in a range of lightweight solutions to improve your production process, with various services to streamline operations. Our game-changing lightweight materials provide higher performance and a reduced carbon footprint. Download the brochure to learn more.
Automotive Electrification - 3M Solutions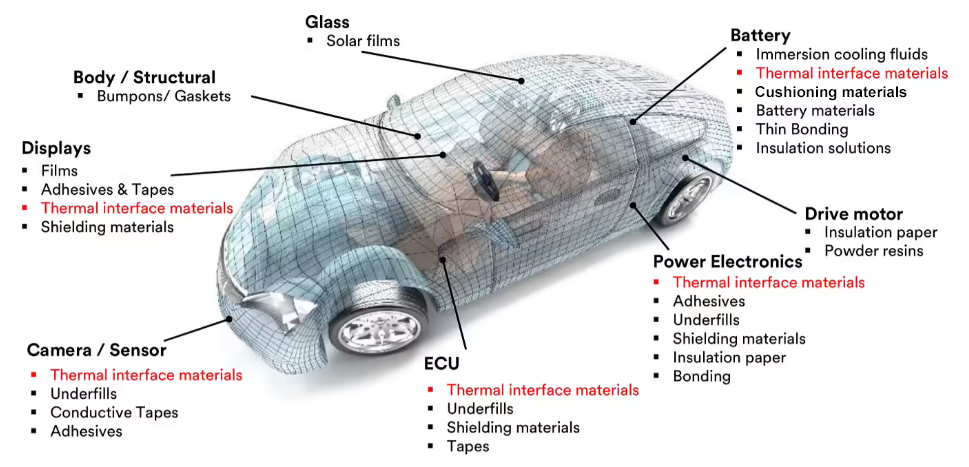 Brands Offering Customized Solutions
Create tomorrow's opportunities by solving today's manufacturing challenges with Precision Converting. Contact us!