Defy harsh environmental challenges with industrial durable label printing solutions.
Looking for durable labels to withstand harsh chemicals and challenging environments? In partnership with Precision Converting, Alliance Graphics & Printing offers durable labeling solutions used across industries for a wide range of applications. We can create durable labels for product identification, safety information, user instructions, shipping, tracking, inventory management and much more. We also offer UL label constructions and will work with your team to develop custom solutions that meet your unique requirements. With complete customization options and a wide range of materials available, we can create the exact look and feel you need to enhance your offerings and accomplish your labeling project goals.
Why use durable labels?
Durable labels can add value to any number of industrial applications. Whether you need to convey important safety information, establish your brand identity or just improve inventory management with better product labels, durable labels offer an economical solution that is scalable, reliable and versatile. Durable label materials can withstand rugged application environments without compromising readability. We create Durable labels that can handle extreme temperatures and offer strong resistance to chemicals, UV and scratches so they don't wear or become damaged due to exposure over time. For both functional and decorative applications, durable labels are an ideal solution that can be easily customized to meet your unique needs.
Common industries served
Durable labels are used in nearly every industry to convey information, strengthen brand identity and enhance the user experience. We work with both OEMs and component suppliers to tailor solutions to meet the unique needs of each industry we serve. By using a collaborative approach, we ensure all labels meet application requirements and satisfy all relevant industry standards and regulations. Industries we create durable labels for include:
Durable label materials
We offer many different types of durable label printing materials to satisfy a wide range of application requirements. Our available materials include polyester labels, vinyl labels, polycarbonate labels, plastic labels and many other substrates. We also offer specialty materials for our customers in the medical, automotive and aerospace industries. We can add protective coatings to increase durability for labels that will be used in especially rugged environments.
As a 3M™ Preferred Converter, we also have access to 3M™ resources and materials. We maintain strong relationships with many major suppliers and can use Hisco's vast distribution network to quickly source and convert materials close to where they will be used. Our materials experts and supplier connections help eliminate supply chain issues and accelerate production for our customers.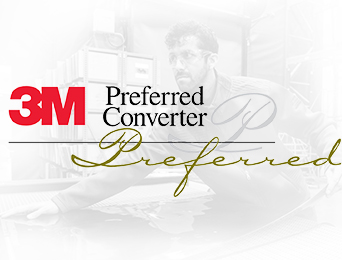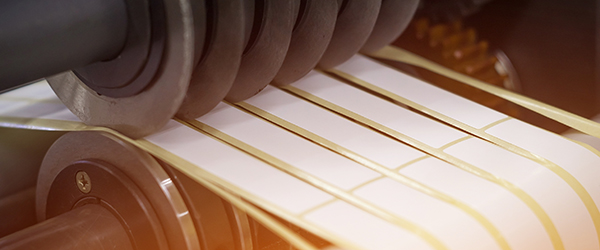 Related services
Durable label printing is just the start of what we can do to support your manufacturing organization. Our material converting services include die cutting, laser cutting, slitting, adhesive lamination, cleanroom processing, cold storage, prototyping and more. By combining these capabilities with our durable label printing services, we create turnkey solutions for our customers. With Precision Converting, you get the complete materials converting services you need to streamline production, boost manufacturing efficiency and improve your products.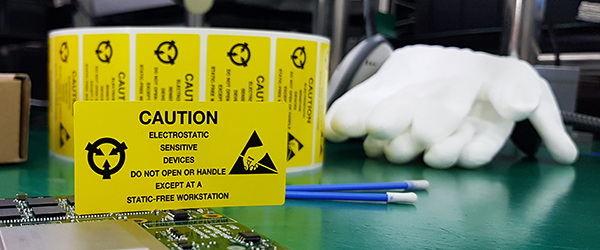 Durable label printing as easy as 1-2-3!
We have simplified the printing process to make it as fast and easy as possible to get the durable labels you need. Just request a quote and send us your artwork and we will review your project requirements. We'll develop a custom solution based on your application needs and consult with your team to identify the optimal solution. We then move to production and will handle all of the small details so you can focus on your core competencies. When you work with Precision Converting, durable label printing is as easy as 1, 2, 3!